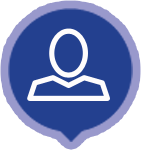 About the Nevada P-20 to Workforce Research Data System
The Nevada P-20 to Workforce Research Data System (NPWR) is a state of the art research tool that provides Nevadans with unparalleled access to the knowledge needed to understand the trends shaping our state's education and workforce outcomes. Using state of the art technology and best-in-class security, NPWR is designed to inform education and workforce policies and initiatives across Nevada.
NPWR, per NRS Chapter 400, is managed by the Governor's Office of Workforce Innovation (GOWINN) and is a collaborative partnership with the Nevada Department of Education (NDE), the Nevada System of Higher Education (NSHE), the Department of Employment, Training and Rehabilitation (DETR), and the Center for Innovative Technology (CIT), a nonprofit technology organization. Additional partners have joined NPWR since its conception – Nevada Department of Motor Vehicles (Nevada DMV), Nevada Department of Veterans Services (NDVS), Nevada Department of Corrections (NDOC), and the Division of Welfare and Supportive Services (DWSS) under the Nevada Department of Health, Human Services (DHHS), and the Department of Business and Industry (B&I).